Samantha, 5'7", Wearing size XS
Samantha, 1.7, Wearing size XS
Samantha, 5'7"
Bust: 34 in Waist: 26 in Hips: 36 in
Wearing size XS
Samantha, 1.7
Bust: 86 cm Waist: 66 cm Hips: 91 cm
Wearing size XS
You'll fall in love with these details...
Control over your curves
This vest offers adjustable compression on the waist and tummy areas. Stainless steel flexible and adjustable boning delivers excellent back support while its diagonal positioning helps to flatter the midsection, reducing inches from your waist instantly
Full support and excellent posture
Stand up straight with the help of wide, adjustable straps that provide optimum back support. The underarm spandex assures extra control of the garment, guaranteeing a perfect, tailored fit under your favorite dresses and shirts.
Perfect hourglass silhouette
The underwear's dual-closure hook and eye offer adjustable compression levels, allowing you to choose the exact shape you want to achieve in order to contour your body under fashion garments.
Compression Levels
Squeem products are made with the best performance fabrics available in the market. They are carefully selected to deliver specific results based on the product's purpose and broken down into three compression categories as you can see below: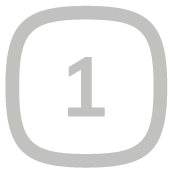 LIGHT COMPRESSION
Curve-Smoothing
Our lightest compression level, these items are made with soft and stretchy fabrics, perfect for light smoothing and all day comfort. Feels like lingerie but will provide light support where you need it most.
Best used for:
Experiencing light smoothing support.
Layering with lighter fabrics Low tolerance to compressive. garments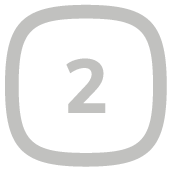 MEDIUM COMPRESSION
Curve-Controlling
Our medium compression fabrics are perfect for moderate control. It provides powerful-yet-lightweight compression to smooth the waist, stomach and lower back. Delivering premium, curve-illuminating support that comfortably stays in place all day.
Best used for:
Everyday clothes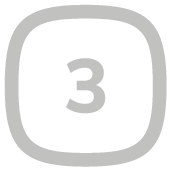 HIGH COMPRESSION
Curve-Creating
Squeem's High compression fabrics offers incredible shaping and control, without compromising comfort. It sheds inches from the midsection area and enhances your natural curves, immediately after putting it on.
Best used for:
Perfect for Structured Clothing
Back Support
Create Curves
Shipping and Returns
Risk-Free Returns
At Squeem we want you to be completely satisfied with your shopping experience. Therefore we are happy to extend a Zero Risk Policy to ensure you shop at Squeem with peace of mind!. Here are the details: What's the duration of the Zero Risk Policy? You may return your item(s) for a full refund within 30 days from the purchase date.

Free Shipping
Purchase at www.squeem.com and receive free standard shipping to US. Offer does not apply International orders.
PRODUCT SPECIFICATIONS
High Compression
For optimal product care, we recommend hand-washing with neutral soap. Do not bleach. Do not machine dry. Do not iron. Do not dry clean. Please wash before wearing to avoid irritation.
75% natural rubber, 25% cotton
Squeem Size Chart
Size Chart
Still have questions about styling or fit?
Email us at support@squeem.com