Change a Model
Maria, 5'6", Wearing size S
Maria, 1.68, Wearing size S
Jackie, 5'6", Wearing size 1X
Jackie, 1.68, Wearing size 1X
Maria, 5'6"
Bust: 37 in Waist: 29 in Hips: 39 in
Wearing size S
Maria, 1.68
Bust: 94 cm Waist: 74 cm Hips: 99 cm
Wearing size S
Jackie, 5'6"
Bust: 47 in Waist: 41 in Hips: 50 in
Wearing size 1X
Jackie, 1.68
Bust: 119 cm Waist: 104 cm Hips: 127 cm
Wearing size 1X
You'll fall in love with these details...
The Brazilian Flair Collection carries effortless sense of sensuality, and brings to life the characteristic flair of the Brazilian Woman. It was crafted with premium lycra fabrics, super soft lace, and beautifully placed details to create an invisible and chic smoothing layer.
Smoothing support with style
Smoothing support across your waist, stomach, and lower back. Constructed from a lightweight fabric that gently enhances your natural shape. Ultra-soft premium blend is comfortable and luxe.
Double lines plunging V-neck for light support
Highlight your chest with the plunging v-neckline design which boasts double-lined soft cups for comfortable, light support. Wide, lace-adorned straps blend seamlessly into the skin for seductive allure and premium comfort.
Sensuality meant to be shown
This sensual design features seductive lace which adorns the bodice and decorates the plunging front and rear necklines. Showcase the romantic lace by wearing alone as an alluring top, or style under blazers, cardigans or knits for a flash of sexiness.
Compression Levels
Squeem products are made with the best performance fabrics available in the market. They are carefully selected to deliver specific results based on the product's purpose and broken down into three compression categories as you can see below: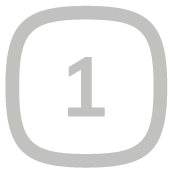 LIGHT COMPRESSION
Curve-Smoothing
Our lightest compression level, these items are made with soft and stretchy fabrics, perfect for light smoothing and all day comfort. Feels like lingerie but will provide light support where you need it most.
Best used for:
Experiencing light smoothing support.
Layering with lighter fabrics Low tolerance to compressive. garments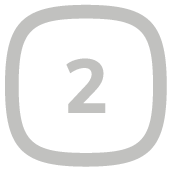 MEDIUM COMPRESSION
Curve-Controlling
Our medium compression fabrics are perfect for moderate control. It provides powerful-yet-lightweight compression to smooth the waist, stomach and lower back. Delivering premium, curve-illuminating support that comfortably stays in place all day.
Best used for:
Everyday clothes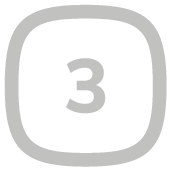 HIGH COMPRESSION
Curve-Creating
Squeem's High compression fabrics offers incredible shaping and control, without compromising comfort. It sheds inches from the midsection area and enhances your natural curves, immediately after putting it on.
Best used for:
Perfect for Structured Clothing
Back Support
Create Curves
Shipping and Returns
Risk-Free Returns
At Squeem we want you to be completely satisfied with your shopping experience. Therefore we are happy to extend a Zero Risk Policy to ensure you shop at Squeem with peace of mind!. Here are the details: What's the duration of the Zero Risk Policy? You may return your item(s) for a full refund within 30 days from the purchase date.

Free Shipping
Purchase at www.squeem.com and receive free standard shipping to US. Offer does not apply International orders.
PRODUCT SPECIFICATIONS
Light Compression
Wear under sheer blouses and shirting for a hint of alluring lace or under gowns, jumpsuits, and suiting for smoothing support.
For optimal product care, we recommend hand-washing with neutral soap. Do not bleach. Do not machine dry. Do not iron. Do not dry clean.
Panty: 73% Polyamide, 27% ElastaneTulle Panels: 67% Polyamide, 33% ElastaneLace: 85% Polyamide, 15% ElastaneGusset: 100% Cotton
Squeem Size Chart
Size Chart
Still have questions about styling or fit?
Email us at support@squeem.com